Crochet is a very fast and self-made work with incredible results that can be saved for years and if you want to renew it is just redo or put something to innovate your piece. Baby blankets are always welcome and the result is wonderful, there are various types of baby blankets made from crochet ranging from the simplest to the most complex to make.
It is always good and satisfying to learn new crochet stitches and there are several that we can make a list. There are models of blankets with simple stitches others mixed, others with details, others with crochet appliques or ribbons, something decorative. In fact there are many things that can be done to make your piece unique and original. Let's get started, get your materials and start doing your parts right now.
Making different pieces is perfect for anyone who is starting in the crochet, as it improves their ability to do different things. It is worth investing in this world of crochet because it brings us several benefits and also the satisfaction with the final result is incredible.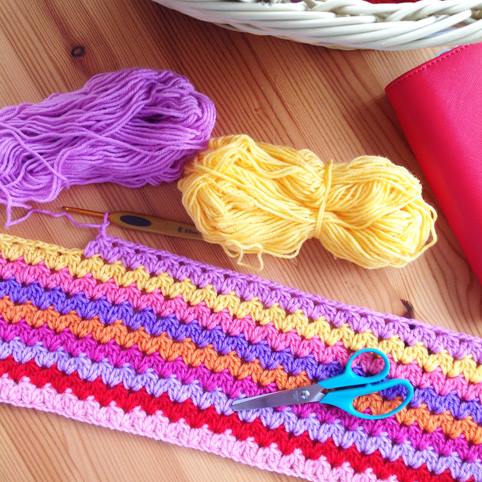 I love the way in crochet we can create countless different things in a single pattern. Last year I made a pattern to use for Christmas and that same pattern I made of another color and adapted to a blanket. I have also done other projects that later wanted to change or increase, this is the fantastic crochet, a craft that can be changed.